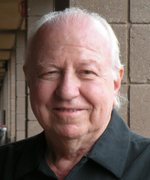 Ira Friedman
Realtor®, General Manager Realty AZ Property Management
ihfa@aol.com
Direct: 602-430-5558
Meet Ira Friedman

• Ira Friedman has a wealth of experience in the Real Estate industry
• 12 Years in the evaluation of property for Los Angeles County
• 25 Years representing residential and business owners in matters of
property tax evaluation and filing tax appeals in California and Arizona
since 1976
• Arizona resident since 1979 and has been married to Debie Friedman
since 1960
• 4 Years as Maricopa County Assessor
• Became a licensed Realtor in 2001 and joined his wife, Debie, in her real
estate business, Debie Friedman Realty, which later became Friedman
Realty AZ LLC
• Ira, as a Realtor, investor and property manager, enjoys working with
clients to help them achieve their real estate goals.
---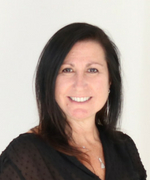 Cheryl Robinson
Associate Broker
crobin2277@aol.com
Direct: 602-485-0442
Meet Cheryl Robinson
Cheryl is an Associate Broker with over 13 years experience working in Arizona Real Estate. She specializes in residential Sales, Leasing and Property Management. Finding someone a new home or helping someone sell or lease their home is what she loves to do. Cheryl is solution oriented and can also help those with a distressed property situation.
"There is no better city to live in than Phoenix and its surrounding area. Besides the weather, there is a lifestyle here that is comfortable for anyone and I can help you find that perfect place in this large Valley of the Sun. I love working with a family brokerage that focuses on service and assisting anyone with their real estate needs."
Cheryl Robinson – 480-720-1677
---
DeDe Anne Forwood
Realtor®
dede@dedeannerealtor.com
Direct: 480-818-9391




DeDe has been hanging out around the Friedman table since she was 16. She has 20 years experience as a Project Manager and LED Video Engineering under her belt traveling 250+ days a year and earning an Emmy or two in the process.
She decided becoming a Realtor® would be a good fit for her project management experience and mindset after watching Cheryl Robinson direct simultaneous closings of the homes she was selling and buying on the same day. DeDe says she hung her license at Friedman Realty AZ because we share the values of integrity, kindness, professionalism, efficiency and the heart to serve.
DeDe owns and specializes in Phoenix's historic homes. She knows the historic districts, midtown, and downtown so well and learns more daily attending meeting and being a member of committees.
She is also a highly-trained digital marketer and brings cutting-edge technology to Friedman Realty AZ. Her tech-savviness is only slightly eclipsed by her enthusiasm. DeDe is a self-proclaimed geek, a do-gooder (she volunteers weekly), a dog-rescuer, a historic preservationist, a sewist and embroiderer and loves Sci-Fi and pop culture.
Buying or selling your home doesn't need to be a stressful experience with An Emmy-award winning project manager handling the intricacies of your transaction like a maestro.
---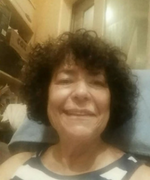 Nancy Hartley
Realtor®
hanhartley@live.com
Direct: 602-751-5851



Meet Nancy Hartley
Nancy Hartley is a part-time Real Estate agent with Friedman Realty AZ Nancy was born in New York, moved to California when she was 3 years old.She got remarried and moved to Arizona in 1991 with her husband and 7-year-old daughter. Nancy has seven (7) children ..yours, mine and ours! She loves being a mom!!
Nancy worked for most of her years, after graduating high school and attending 2 years of college, in the corporate world as a bookkeeper and junior accountant. In the late 1990s, Nancy retired from the corporate world to become a full-time mom and to get her real estate license.
Nancy loves children, fur babies, travel, AND people of the world!
---