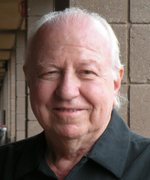 Ira Friedman
Realtor®, General Manager Realty AZ Property Management
ihfa@aol.com
Direct: 602-430-5558
Meet Ira Friedman

• Ira Friedman has a wealth of experience in the Real Estate industry
• 12 Years in the evaluation of property for Los Angeles County
• 25 Years representing residential and business owners in matters of
property tax evaluation and filing tax appeals in California and Arizona
since 1976
• Arizona resident since 1979 and has been married to Debie Friedman
since 1960
• 4 Years as Maricopa County Assessor
• Became a licensed Realtor in 2001 and joined his wife, Debie, in her real
estate business, Debie Friedman Realty, which later became Friedman
Realty AZ LLC
• Ira, as a Realtor, investor and property manager, enjoys working with
clients to help them achieve their real estate goals.
---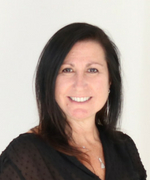 Cheryl Robinson
Associate Broker
crobin2277@aol.com
Direct: 602-485-0442
Meet Cheryl Robinson
Cheryl is an Associate Broker with over 13 years experience working in Arizona Real Estate. She specializes in residential Sales, Leasing and Property Management. Finding someone a new home or helping someone sell or lease their home is what she loves to do. Cheryl is solution oriented and can also help those with a distressed property situation.
"There is no better city to live in than Phoenix and its surrounding area. Besides the weather, there is a lifestyle here that is comfortable for anyone and I can help you find that perfect place in this large Valley of the Sun. I love working with a family brokerage that focuses on service and assisting anyone with their real estate needs."
Cheryl Robinson – 480-720-1677
---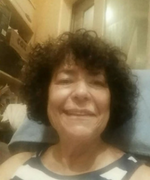 Nancy Hartley
Realtor®
hanhartley@live.com
Direct: 602-751-5851



Meet Nancy Hartley
Nancy Hartley is a part-time Real Estate agent with Friedman Realty AZ Nancy was born in New York, moved to California when she was 3 years old.She got remarried and moved to Arizona in 1991 with her husband and 7-year-old daughter. Nancy has seven (7) children ..yours, mine and ours! She loves being a mom!!
Nancy worked for most of her years, after graduating high school and attending 2 years of college, in the corporate world as a bookkeeper and junior accountant. In the late 1990s, Nancy retired from the corporate world to become a full-time mom and to get her real estate license.
Nancy loves children, fur babies, travel, AND people of the world!
---